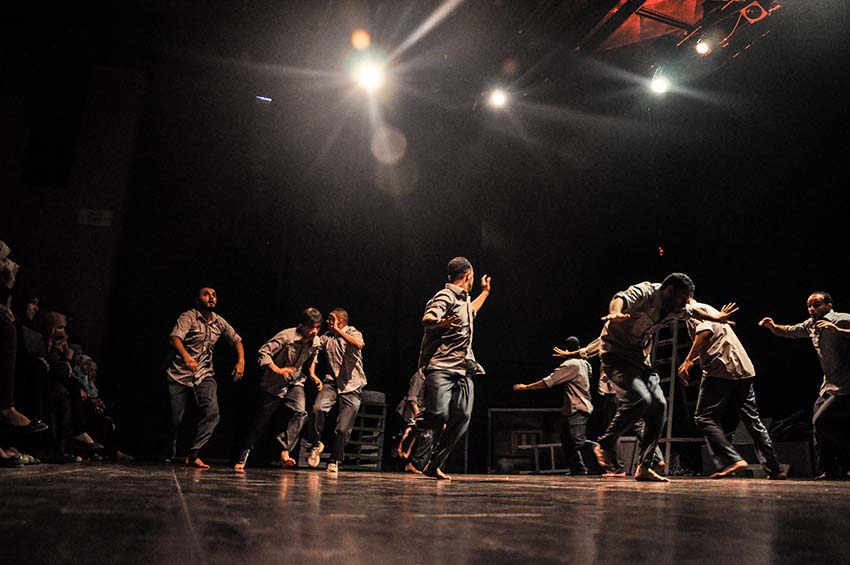 As the years go by, TDP stays committed to our goal of nation building through culture. We have introduced new, creative work to children and youth and to the men, women, teachers, and parents who work with them. We make a lot of noise in hopes that the world will hear us.
In our newest work, "Identity," we decided to lower our voices and to begin moving through the space of Gaza where men and women each have their turn to "speak without words". We have created a piece where this silent conversation continues. Using modern contemporary dance forms and inspired by movements from the Palestinian popular "dabkeh" dance,  we ask our audience of young students, university students, teachers, and performing artists to follow the actors and actresses as they move through our story of loss and then offer a story of strength.
Choreography: Royston Maldoom with Mags Byrne
Artistic Director: Rafat Al Aydeh
Movement Training: Anne Beth Schuurmans
Dabkeh Training: MohamedEbeid
 About the International Choreographers
Royston Maldoom is a British choreographer working in the field of dance with and for all people in search of freedom of expression. Mags Byrne is the director of DU Dance (NI, Ireland), a choreographer and a dance teacher working internationally. Anne Beth Schuurmans is a Dutch choreographer creating dance for children.
The Performers
Ahmed Al Bana, Anwar Al Ghawash, DoaaHejazi, Elham Al Ashram, Eyad Al Bilbisi, Fadi Abu Yasin, Haneen Aziza ,Hassan Al Akhras, Hassan Al Najar, Hana Abed Al Nabi, Hend Abu Hasaneen, Khitam Abu Kwaik, Mohammed Al Khateeb, Mohammed Kharawat, Mahmoud Abu Zebeda, Rana Abu Dawood, Sami Abu Sekhail, Said Al Khawalda, Wafa Al Ashqar.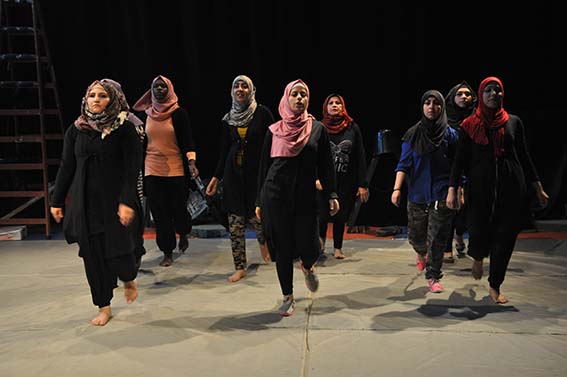 TDP in "IDENTITY"
Mohammed Al Hissi (Deputy Artistic Director) & Riyad Al Akhras, Ahmad Qadada, Ashraf Sarhan, Abdallah Al Maghari, and Muhsin Abu Al Khair(Production and Technical) & Ibrahim Abu Shawareb, Amal Abu Dawood, Maryam Enaia, Rania Shawwa, Tania Mortaja, Doaa Abu Abdo (Administration and Finance)
With the help of Henriette Araman, Francis Tams, Jan Willems, Jackie Lubeck
This performance is part of the project "The Awakening of Understanding – Youth Drama and Dance Theatre from Gaza" and is in cooperation with the United Nations Educational Scientific and Cultural Organization (UNESCO) within the framework of The International Fund for the Promotion of Culture (IFPC).