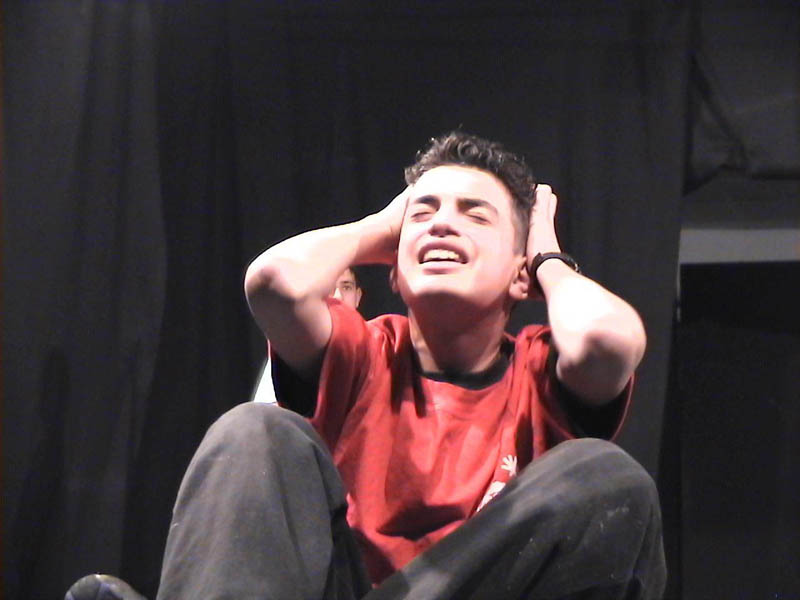 It's to mix reality with dreams. Seeing the dream turn into reality would be more beautiful. Where can we do this except on the theatre stage? "24 Hours of Dreams and Awakening" is a fantasy. A boy has a simple dream… he wants a toy that he sees in a shop window. We've all had the same dream. What should we do with them? What would you do?
"24 Hours of Dreams and Awakening" is based on the short story of the same title and has been turned into a theatre play by Mohammed Titi and the Hebron boys acting in it. The boys are between the ages of 12 and 14. Some have made plays with TDP before and for others this is the first time. This play is a new addition to TDP's growing collection a plays for young people.
The Players
Shadi Al Hashlamoon – Owner of the Toy Shop
Sameh Al Amleh – Father
Rami Dana – Latif
Firas Al Falah – One of the Rich
Ahmad Al Nazer – Ahmad
Osama Al Natsheh – Qasim
Ahmad Al Jabari – Mahmoud
Tariq Al Falah – Passer-by

Directed by Mohammed Titi
Why Theatre?
Shadi: I see life as I want it on the theatre stage.
Sameh: I feel proud of making theatre in front of the people and in front of my family… and my family feels proud of me.
Firas: What I like is that the audience likes me.